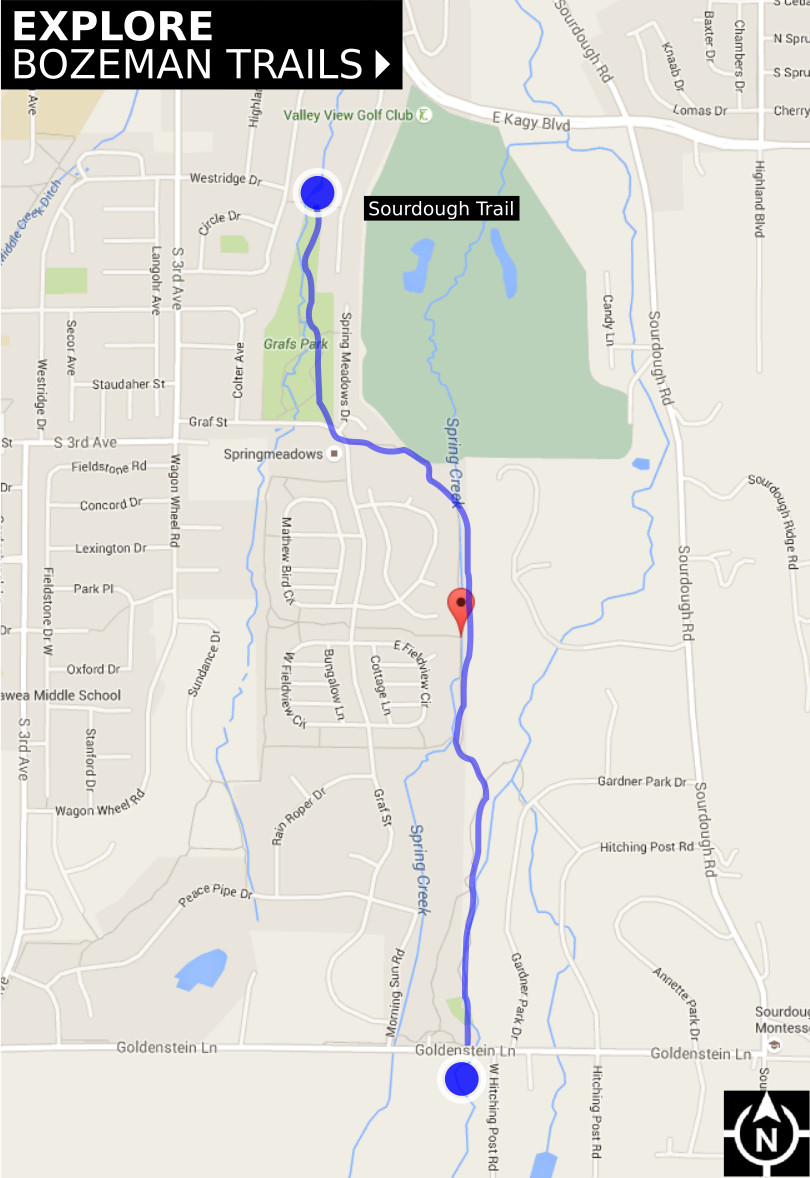 Bozeman Sourdough Trail
Rated:
(4 / 5)


Difficulty: EASY


The Bozeman Sourdough Trail runs from Fairway Dr (just south of Kagy) all the way to Goldenstein. The Bozeman Sourdough Trail is flat dirt trail,that provides plenty of shade. If you have a dog with you, there is a creek in Graf Park for drinking and cooling off. You can start from either end of Sourdough Trail. The total distance for an "out & back" would be approximately 3 miles.
The Bozeman Gallagator Trail and Sourdough trails can be connected via S. Tracy on either side of Kagy.
Related Content