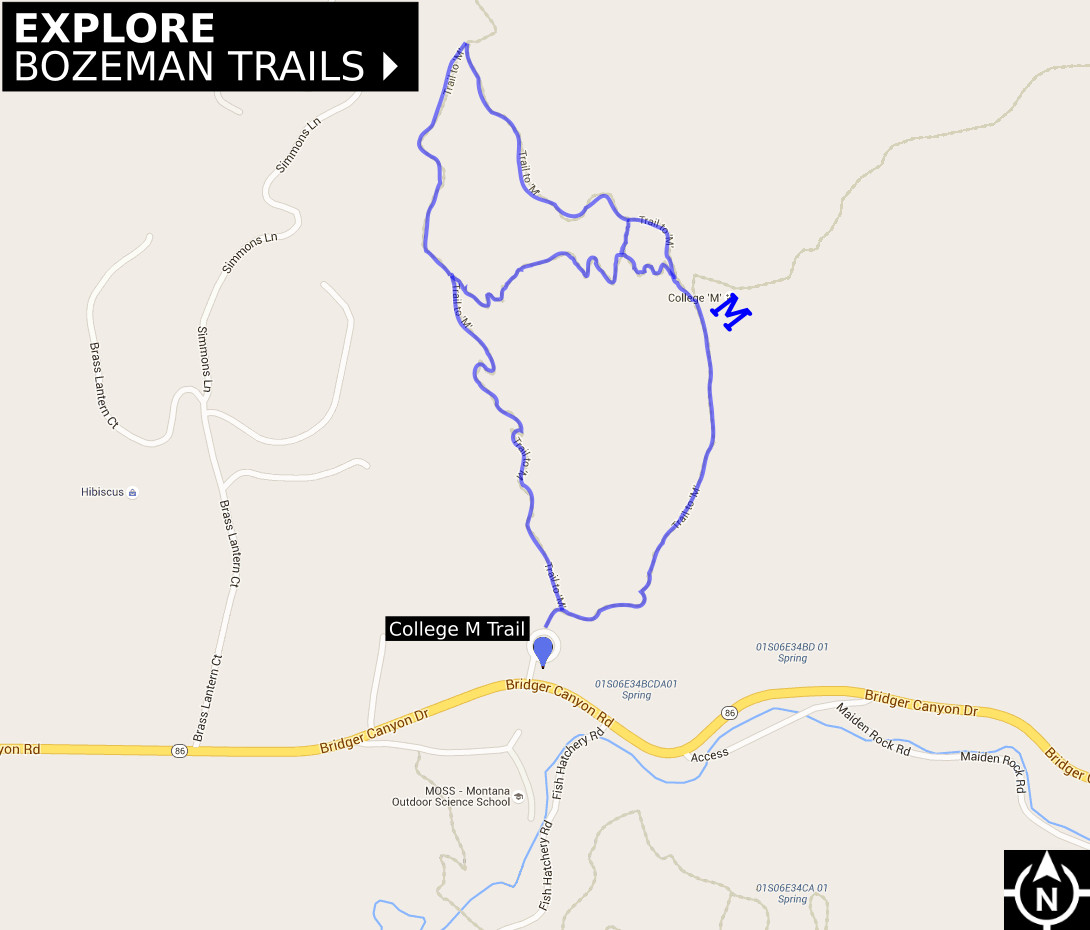 Bozeman College M Trail
Rated:
(4 / 5)


Difficulty: MODERATE


The 250-foot white rock "M" was created in 1915 by MSU students.
The "M" trail is accessed via the trailhead at Route 86 in Bridger Canyon.
The right fork leading to the M is steep, following the ridge. The left fork is a kinder, gentler ascent, via switchbacks.
The Montana State University "M" Trail is located at the mouth of Bridger Canyon on the south flanks of Baldy Mountain. The trail's namesake "M" was created by MSU students in 1915, and is one of the most popular Hiking Trails in Bozeman.
The 250-foot whitewashed rock "M" has three trails to access it. The right fork follows the ridge for a short and steep hike. The left fork switchbacks through a fir and juniper forest, making a more gradual ascent. The left fork is the beginning of the Bridger Mountains National Recreation Trail, a 21-mile ridge route following the contours of the Bridger Range to Fairy Lake. This hike to the "M" climbs up the steeper ridge route and descends through the forest via the switchbacks.
Related Content