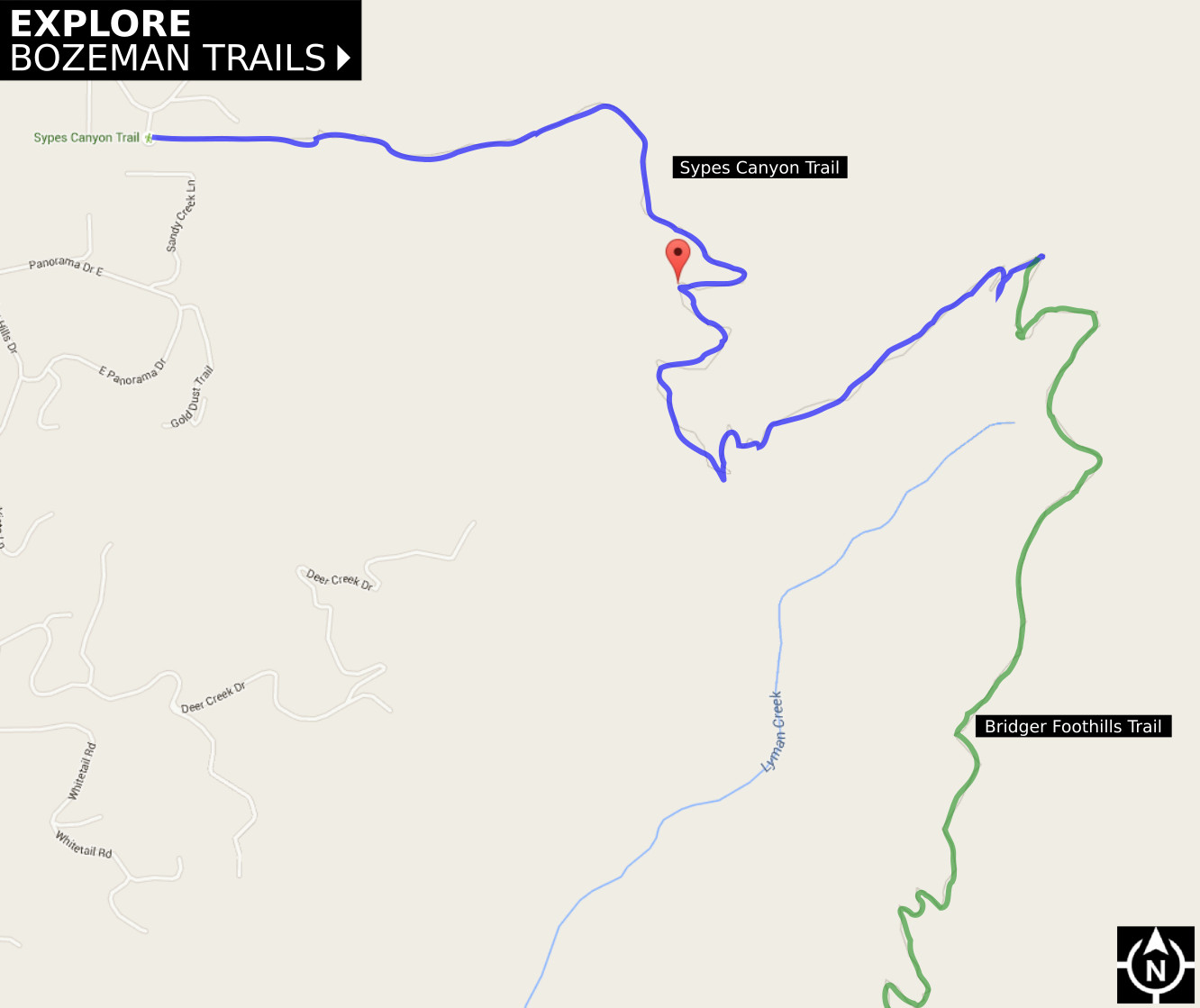 Sypes Canyon Trail
Rated:
(4 / 5)


Difficulty: MODERATE


Sypes Canyon Trail is a 6.2 mile trail that follows a creek-fed canyon on the west side of the Bridger Mountains. Note that the creek is seasonal, and is usually dry by mid July. The trailhead is at the end of Sypes Canyon Road, located within Sypes Canyon Subdivision. The Sypes Canyon Trail leads through a lush, shady forest up the south canyon wall of the southern end of the Bridgers. The hike ends at an obvious promontory overlook with outstanding views of the Gallatin Valley, Bozeman and the Madison and Tobacco Root Mountain Ranges.
It is at this point the trail joins the Bridger Foothills Trail which joins the College M Trail. Many hikers continue from this location on to Mount Baldy, the prominent 8,914-foot summit visible from Bozeman.
Related Content