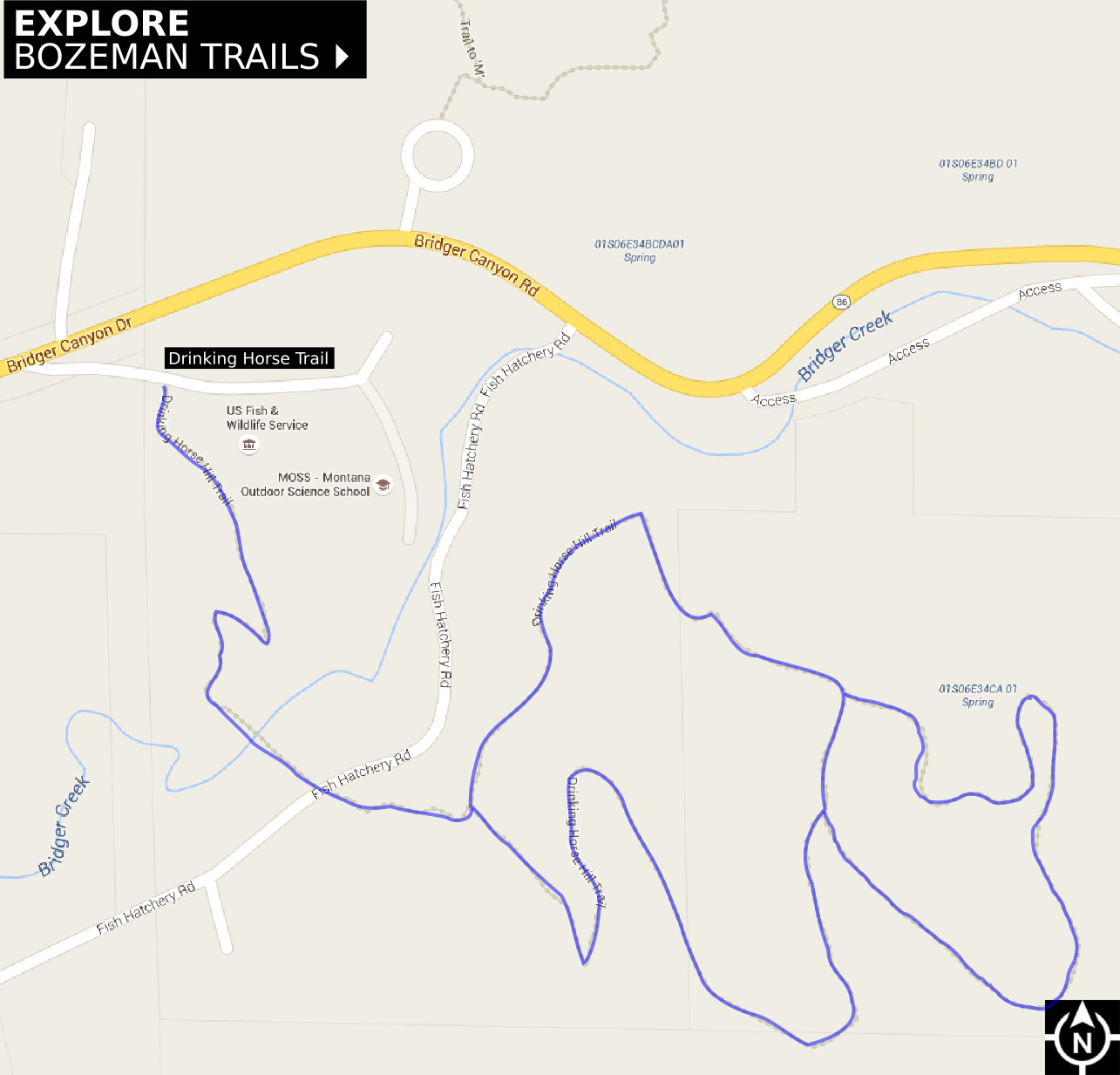 Drinking Horse Trail
Rated:
(4 / 5)


Difficulty: MODERATE


The Drinking Horse Mountain trail is quickly becoming one of the most popular Bozeman Hiking Trails. Climbing 700 feet from Bridger Creek to the 5,522 foot summit of Drinking Horse Mountain, the figure-eight loop trail offers scenic vistas in the Bozeman area and surrounding mountain ranges. There are two trails(one steeper, the other easier) that make a 3.5 mile loop.
Drinking Horse Trail provides a great opportunity for wildlife viewing, bird and the study of nature. The figure-eight trail design has a steep route for those who desire more intense aerobic exercise and an easier path for those who seek a leisurely stroll. Hikers with dogs will appreciated the two dog sanitation stations and plenty of cold water to drink in Bridger Creek.
Eight memorial benches and one picnic table made from recycled plastic are located along the trail and offer a well deserved respite with spectacular views of the Gallatin Valley, Bridger Canyon, and surrounding mountain ranges.
The Drinking Horse Mountain Trail provides an alternative destination to the popular and often crowded "Foothills" and "M" trails which are located directly across Bridger Canyon Road.
Related Content