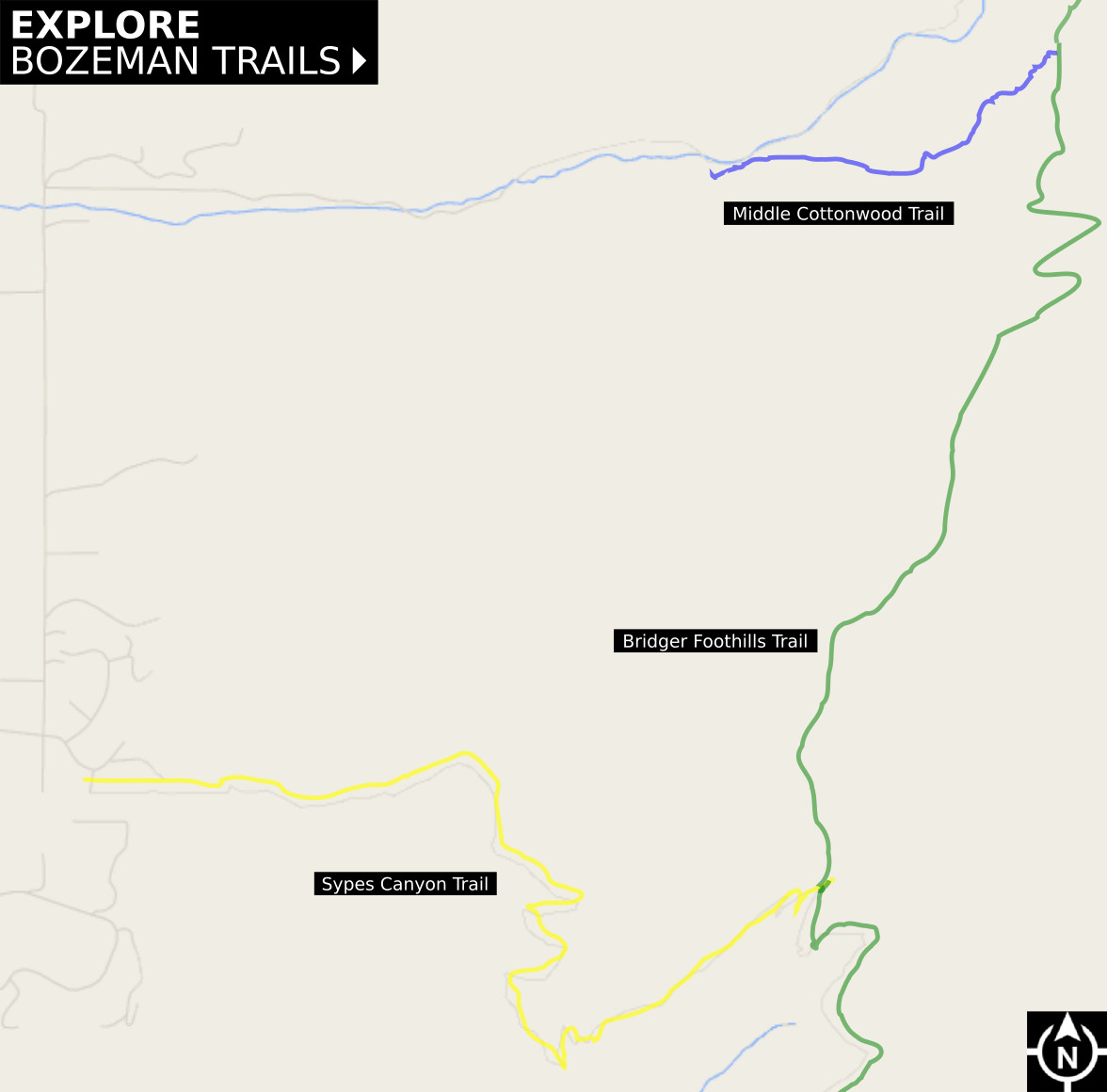 Middle Cottonwood Creek Trail
Rated:
(4 / 5)


Difficulty: MODERATE


Middle Cottonwood Creek Trail is a 5.1 mile heavily trafficked out and back trail. The trail initially is a rather slight incline and makes for a nice hike along Middle Cottonwood Creek with cascades, small waterfalls and pools on the west side of the Bridger Mountain Range. As the canyon narrows, there are colorful rock formations amid lush vegetation. The trail includes several creek crossings.
The Middle Cottonwood Creek Trail trail joins the Bridger Foothills Trail which joins the College M Trail. Many hikers continue from this location on to Mount Baldy, the prominent 8,914-foot summit visible from Bozeman.
Related Content