The city-level statistics put Bozeman's Growth Rate at 4.2 percent. That is substantially higher than comparable communities both in Montana and regionally.
Bozeman added 1,760 people to its population between 2014 and 2015, bringing Bozeman's Population to 43,400 residents, according to U.S. Census Bureau estimates.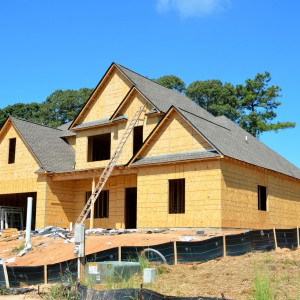 Because Census Bureau population estimates are released on an annual cycle for the previous year, an official population estimate for 2016 isn't available. However, assuming a constant rate of growth puts Bozeman's current population at roughly 45,200 people.
Other western U.S. cities are also seeing growth, but at rates that are substantially slower in comparison to Bozeman. Bend, Oregon's growth rate is estimated at 3.4 percent. Fort Collins, Colorado has a growth rate of 2.5%. Flagstaff, Arizona has a 2.1 percent growth rates.
Several smaller cities in the Bozeman area are also seeing substantial growth. Manhattan added an estimated 66 people between 2014 and 2015, bringing its population to 1,630 residents with a growth rate nearly equal to Bozeman's 4.2 percent. Belgrade grew at 3.1 percent, adding 240 residents to break the 8,000-resident mark.
Unincorporated Gallatin County also added 1,356 people, putting it at a 3.1 percent annual growth rate.
Countywide, the Census Bureau estimates the Bozeman area saw a total population increase of 3,460 people, bringing Gallatin County's total 2015 population to 100,700. About one-fifth of that growth, 670 people, is attributable to having more births than deaths, with the remainder coming from people moving into the Bozeman area.
Extrapolating at a constant growth rate puts today's county population at 104,000 people.
Census population estimates for 2014 and 2015
Population estimates published by the U.S. Census Bureau for Bozeman and comparable communities.
| City | 2014 population | 2015 population | Increase | Growth rate |
| --- | --- | --- | --- | --- |
| BOZEMAN AREA | | | | |
| Bozeman | 41,645 | 43,405 | 1760 | 4.2% |
| Belgrade | 7,790 | 8,029 | 239 | 3.1% |
| Manhattan | 1,565 | 1,631 | 66 | 4.2% |
| Three Forks | 1,901 | 1,926 | 25 | 1.3% |
| West Yellowstone | 1,322 | 1,339 | 17 | 1.3% |
| Unincorporated Gallatin County | 43,053 | 44,409 | 1356 | 3.1% |
| Gallatin County | 97,276 | 100,739 | 3463 | 3.6% |
| Livingston | 7,214 | 7,302 | 88 | 1.2% |
| MONTANA | | | | |
| Helena | 29,969 | 30,581 | 612 | 2.0% |
| Kalispell | 21,620 | 22,052 | 432 | 2.0% |
| Missoula | 69,810 | 71,022 | 1212 | 1.7% |
| Billings | 108,889 | 110,263 | 1374 | 1.3% |
| Great Falls | 59,582 | 59,638 | 56 | 0.1% |
| Montana total | 1,023,252 | 1,032,949 | 9697 | 0.9% |
| REGION | | | | |
| Bend, Oregon | 84,131 | 87,014 | 2883 | 3.4% |
| Fort Collins, Colorado | 157,176 | 161,175 | 3999 | 2.5% |
| Boulder, Colorado | 105,516 | 107,349 | 1833 | 1.7% |
| Flagstaff, Arizona | 68,907 | 70,320 | 1413 | 2.1% |