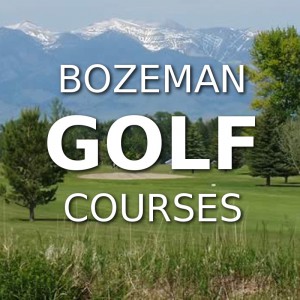 Bozeman, Montana, has six excellent golf courses to explore that offer staggering mountain views, natural beauty, and convenient location.
There are three public golf courses. One is located at Bridger Creek Golf Course, and two different public golf courses are located at Cottonwood Hills. Black Bull, Riverside, and Valley View are private golf courses.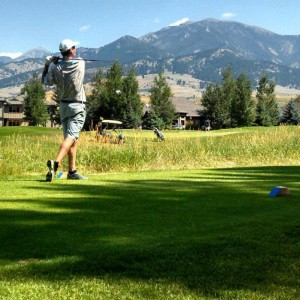 Rated:
(4.8 / 5)
Located at the base of the Bridger Mountains, only ten minutes from historic downtown Bozeman, Bridger Creek Golf Course is one of Montana's most scenic and challenging golf courses. Having hosted two U.S. Amateur qualifiers and many state and regional tournaments the course continues to draw rave reviews for it's condition and complexity. But tournament competitions are just a small part of our golf season activity.
Teaching people the great game of golf is Bridger Creek Golf Course's major focus. Montana's only Nike camps, the summer long junior academy, turf mites and pee wees and Bridger Creek's adult group lesson programs add up to the largest teaching program in Montana. All these programs are taught by three PGA professionals and two PGA apprentices. The teaching is done at Bridger Creek's own Rocky Mountain Golf Academy, the Northwest's premier short game and full shot practice facility. EXPLORE BRIDGER CREEK GOLF COURSE
---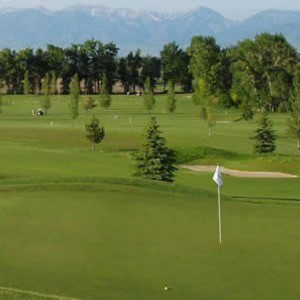 Rated:
(4.8 / 5)
Cottonwood Hills Golf Course is the Gallatin Valley's finest and foremost public golf club. Cottonwood Hills Golf Course has two courses, a 7053 yard Premier Course designed to test every bit of your skill, and the Valley's only 1181 yard Executive Par 3, just right for the beginner and short game artist alike.
Established in 1984, every detail of the grounds and locally owned club are meticulously managed, Cottonwood Hills is "Montana's Best Conditioned Course."
Cottonwood Hills is the first, and foremost public facility with over 25 years of serving and supporting the golfers of Bozeman and the Gallatin Valley. Cottonwood Hills is a family owned business, devoted to the golfers of the Gallatin Valley and all those that visit from around the world.
The management team consistently maintains a no hassle 4 1/2 hour round of golf on the Championship course so you can enjoy the course at a good pace without taking the entire day to do it. EXPLORE COTTONWOOD HILLS GOLF COURSE
---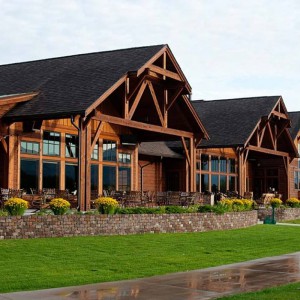 Rated:
(4.5 / 5)
Riverside Country Club is a member-owned Club established in 1959. The club is located on the north end of Bozeman, set under the Bridger Mountain range and borders the East Gallatin River.
Riverside Country Club has an 18-hole championship golf course offers a traditional layout and puts a premium on shot placement off the tees. Each hole offers its own unique challenges and rewards. The course design makes walking the course a tremendously enjoyable experience. Our award-winning golf shop is stocked with clothing and equipment. The top quality tennis facility features six hard courts, two platform tennis courts and its own log cabin-style tennis shop. Our tennis facility is considered the best in the valley and we have the only platform tennis courts in Bozeman. Our swimming complex includes a large pool, children's pool, changing area, snack bar, diving board and slide. Members also have access to poolside parties, water aerobic classes and both group and private swimming lessons. EXPLORE RIVERSIDE COUNTRY CLUB
---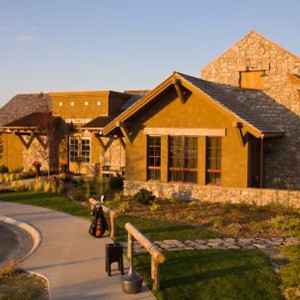 Rated:
(4.5 / 5)
Black Bull Golf Course is located on the west side of Bozeman and is the premier private golf course situated in the heart of the Gallatin Valley.
Designed by Tom Weiskopf(former British Open champion and award-winning golf course architect) the Black Bull Golf Course is a 19 hole, 7200 yard, par 72 championship course. It is challenging yet eminently playable. The course blends native landscaping, beautiful backdrops, and an abundance of water features in magnificent harmony. Tom considers the bunker layout as being, "reminiscent of the style that was prevalent during the turn of the 20th century."
Black Bull is a master-planned private golf community and is 40 minutes from the Big Sky Resort Ski Area. The 485 acre Black Bull development features a gently rolling landscape and panoramic views in every direction. The full service club includes walking paths, a fitness gym, pool, and superb dining amenities.
EXPLORE BLACK BULL GOLF COURSE
---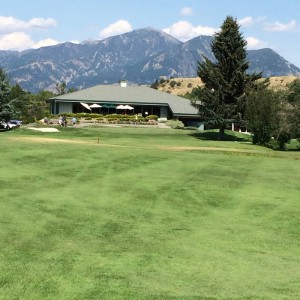 Rated:
(4.3 / 5)
Valley View Golf Course is an 18-hole course at the Valley View Golf Club facility in Bozeman, Montana. The Valley View Golf Course features 6,262 yards of golf, and was designed by Theodore Wirth. The Valley View golf course opened in 1950 and is a USGA private club membership required in your hometown.
Valley View Golf Course is a challenging course with varied slopes and lush greenways that cover over six thousand acres.
The Valley View was first opened in 1950, providing pristine blue grass golf for private members only. Its facilities include a small clubhouse and an excellent driving range.
Club rentals and lessons are also available. Other facilities include a lounge and bar, a golf store, golf club repairs, a snack bar and a small restaurant
EXPLORE VALLEY VIEW GOLF COURSE
---