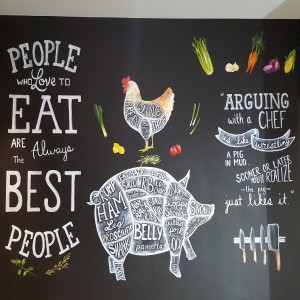 Urban Kitchen is a contemporary dining scene and neighborhood restaurant featuring local and seasonal New American Cuisine in a friendly and warm atmosphere. Join friends after skiing a long day at Bridger Bowl or after work as you spend time in historical downtown Bozeman.
Meg and Joe Romano, the chef owners of Urban Kitchen have spent twenty plus years honing their craft. The food they serve is creative, eye catching and flavorful. Their inspiration comes from many places, finding a cool plate and then creating a dish around that or finding one incredible ingredient at the farmers market and then it takes off from there.
There are no boundaries in the food at Urban Kitchen. America is a melting pot of every nationality and culture from around the world and we pull from every direction to create our dishes.
Information
5 West Mendenhall Street
Bozeman, MT 59715
Get directions
(406) 577-2003
www.urbankitchenbozeman.com

Location
Related Content