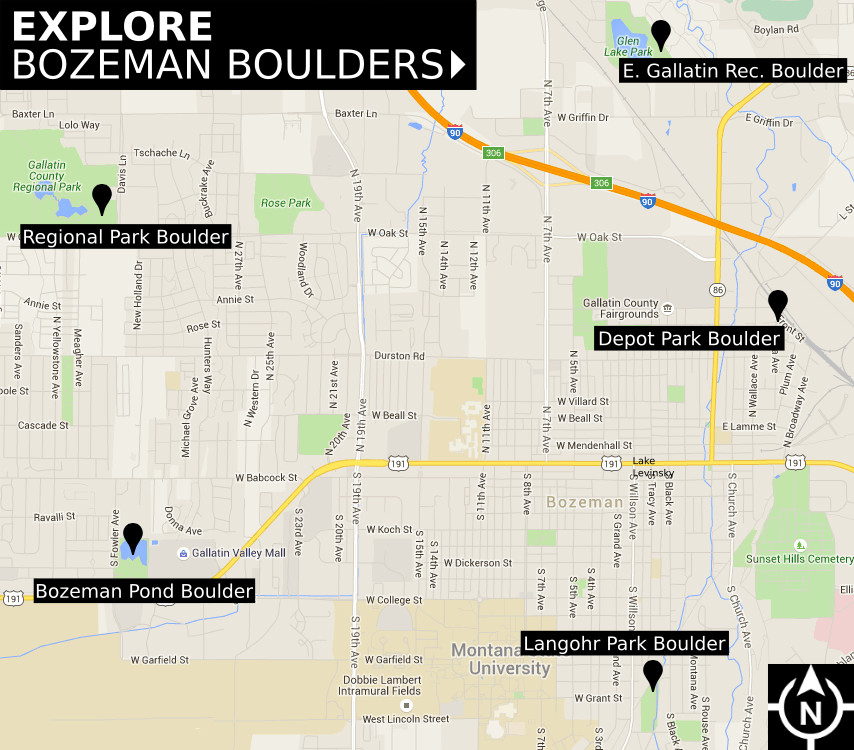 Bozeman Climbing Boulders
Among the many popular activities to explore in Bozeman that are geared to please the outdoor enthusiasts are 6 artificial rock climbing features that were created in 5 different locations around town.
The Bozeman Boulders Initiative started with a group of local climbers applying for the city's Park Improvement Grant program in 2005 to construct a series of boulders. The goal was that create climbing boulders in every quadrant in the city, aligned with the Main Street To The Mountains trail system.
Local mountain climber, Conrad Anker, along with David Cook gave this initiative its first breath. Tony Yaniro joined as the fabricator, and built the first boulder. Gallatin Valley Land Trust partnered with the Bozeman Boulder Initiative and funded the project through private and commercial donations, grants, fundraisers, and countless community volunteers.
Each boulder has different characteristics and varies in formation, however each caters to climbers of all ages and climbing abilities.
Bozeman Pond Boulder
Depot Park Boulder
East Gallatin Recreation Area Boulder
Gallatin County Regional Park Boulder
Langohr Park Boulder