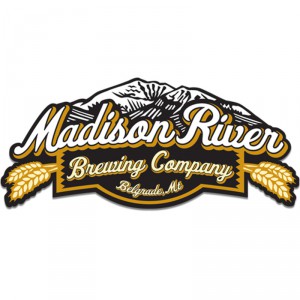 The Madison River has earned the reputation as one of the best places to fly-fish in the world. Because the river is located in our backyard, current Brewmaster/President, Howard McMurry chose Madison River for the name of our world-class brewery. Sticking with the theme, most MRBC beers carry the name of a fishing fly.
Salmon Fly Honey Rye
Hopper Pale Ale
Irresistible Amber Ale
Copper John Scotch Ale
The Juice Double IPA
Black Ghost Oatmeal Stout
Madison River Brewing Company, Inc. started in 2004 when Howard purchased the brewery and equipment from Moab Brewing. At that time, we contract-brewed for Moab, Park City, and Big Hole breweries. In 2005, Madison River Brewing Company emerged when we received a state license to brew our own brands.
Madison River Brewing Company's beers have developed an impressive following for one simple reason: they taste great. Stop by their taproom in Belgrade, Montana for a tasting or buy Madison River Brewing Company brews at any number of locations across Montana, Idaho, Wyoming and North Dakota.
Located in a warehouse complex along Frontage Road to Bozeman on the east edge of town, it has a comfy taproom and production facility.